Navigation in PCP Web
The following tools will help you to quickly find your way around the more than thousand pages of Principia Cybernetica Web:
"What's new" on this server
keyword search of all documents (titles and full-text).
a long hierarchical outline, which provides a "standard ordering" through the main material.
jump to an arbitrary node. Useful to get unusual suggestions for areas to explore.
a list of nodes ordered according to usage frequency

Map

the picture below is a clickable map of the most important nodes of the PCP hierarchy.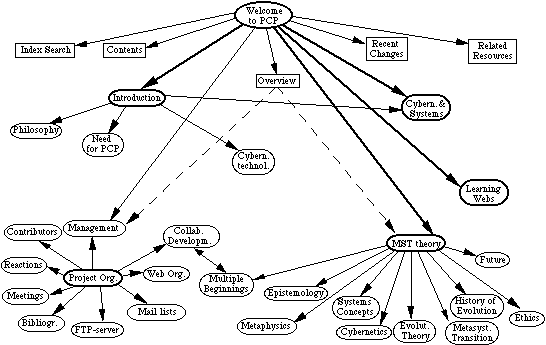 ---
Copyright© 1999 Principia Cybernetica - Referencing this page